There are so many books I want to read, and need to read, that there will never be enough time to sit down with a hard copy of each one and do nothing but read. That's partly why I'm a great fan of audio books. I almost always have one on hand to play while I'm fixing dinner, baking a cake, working out, or doing anything around the house that doesn't require concentrated thought. Audio books are a must for road trips, long and short. And besides enabling me to multitask, audio books, when well narrated, are high quality entertainment.
As the year winds down (or spins up in its final frenzy of activity and celebration), I've taken a look at my reading list from 2010, and thought I'd give a shout out to my favorite audio book readers, sending out a huge thank you for their time and talent and work. Being a writer who reads her own work aloud as part of the editing process, I know how utterly draining it can be to spend hours at it, and I'm not even trying to entertain anyone (except maybe myself… I do try on an accent or two, where applicable).
My favorite audio book readers are, in no particular order (click on their names to hear clips):
John McDonnough, reader of Jan Karon's Mitford Series, for Recorded Books. "When you hear John McDonough's deep, growly voice, it seems immediately familiar. Listeners are drawn to the rich, warm tones of this veteran actor and singer." ~Recorded Books
Patrick Tull, reader of Ellis Peters' The Brother Cadfael mysteries, Recorded Books. "Just as he became the voices for the O'Brian seafarers…. In the Chronicles of Brother Cadfael, Patrick Tull became a medieval herbalist and monk whose retirement was interrupted by perplexing mysteries." ~ Recorded Books
Stephen Thorne, another reader of The Brother Cadfael mysteries, for Mystery Masters. Thorne also voiced Treebeard in the BBC radio drama of The Lord of the Rings.
Barbara Rosenblat, reader of far too many books to list, but at the top of my list: "Ms. Rosenblat has put her unique stamp on several popular series for Recorded Books. Among these are the Mrs. Pollifax books by Dorothy Gillman and the Amelia Peabody series by Elizabeth Peters." ~ Recorded Books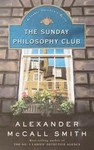 Davina Porter, reader of Diana Gabaldon's Outlander series, and Alexander McCall Smith's Isabel Dalhousie series. She is the mistress of Scottish accents.
Lisette Lacat, reader of Alexander McCall Smith's The #1 Ladies Detective Agency books. Her voicing of Mma Ramotswe will live forever in my head. I couldn't read one of these books in any other voice.
George Guidall, my introduction to audio books long ago, reader of the Jim Chee/Joe Leaphorn Navajo Tribal Police mysteries by Tony Hillerman, and countless other titles. "His narrations of everything from classics like Crime and Punishment and The Iliad to best sellers like Snow Falling on Cedars and Lilian Jackson Brauns Cat Who … series have set a standard for excellence recognized throughout the audiobook industry." ~ Recorded Books
Erik Singer, reader of Jan Karon's Father Tim books (sequels to the Mitford series). There are no audio clips available for Singer at the link, but I can attest the man does wonderfully. Love his Irish accents in "In The Company of Others," Karon's latest. ~ Recorded Books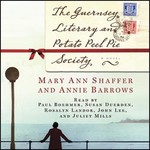 A shout out to the whole reading cast of The Guernsey Literary and Potato Peel Pie Society:, by Mary Ann Shaffer and Annie Barrows. Random House Audio. "With a small cast of gifted narrators including Paul Boehmer, Susan Duerdan, John Lee, Rosalyn Landor and the enjoyable Juliet Mills, this production is first-class from top to bottom. The narrators' British dialects, each quite regional and equally as different as they are ear-pleasing, serve the story well and allow Shaffer's words to leap from the page into the hearts and minds of her listeners. The final result is an almost theatrical experience with a plethora of enthusiastic performances." ~ Publisher's Weekly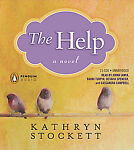 And last but not least, a shout out to the reading cast of The Help, by Kathryn Stockett (Penguin Audio). Read by Jenna Lamia, Bahni Turpin, Octavia Spencer, Cassandra Campbell. "Four peerless actors render an array of sharply defined black and white characters in the nascent years of the civil rights movement…. The actors handle the narration and dialogue so well that no character is ever stereotyped, the humor is always delightful, and the listener is led through the multilayered stories of maids and mistresses." ~ Publisher's Weekly
Okay, I've shown you mine. Now it's your turn. Who are your favorite audio books readers? I'm all for expanding my list, so please leave a comment!
Merry Christmas, Love and Blessings to you!