This is an email I sent earlier today to several fellow 18th century writers. Because I'm so immersed in the subject this week, I'm posting it here too (Pardon the references to personal trials and tribulations. I usually try to reserve them for Facebook. ).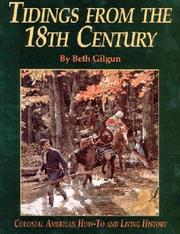 I'm feeling too ill today after back-to-back bugs (taking care of a hubby home-stranded by sickness in the brief interlude between them! Oh,what a month it's been) to do more than a little scene plotting today, the first day I might have written undisturbed since Jan 7th, had I not come down with the second bug yesterday. I'm here though, propped up on medication. This is the most sickly winter for our household that I can remember for many a year.

But enough of that, back to writing! Since my upcoming chapter will contain more references to dressmaking than any I've previously written, I've been immersing myself in 1790s fashion, fabrics, patterns and sewing (via Tidings from the 18th Century, by Beth Gilgun), while resting comfortably in my recliner near the warm and cozy stove. Gilgun has a lot of great leads in her end of chapter references, and I'm off to follow a few. But first….

The early to mid 1790s were such a transitional decade. Not quite Rev War fashion, but not yet quite the Jane Austin Empire waist fashion either. My specific year is 1796, so I'm going with the the round gown with its lengthening sleeves as the established fashion, and the chemise dress with its thinner fabric, gathered neck, and wide bright sash as the most fashionable thing to be had for a middle class young lady. Perhaps they've heard about or seen the Empire waist gowns with their sheer fabrics and short puffed sleeves, and wonder would they ever be daring enough to wear such a thing, much less during a New England winter, just drawing to a close in my chapter.

Apparently some did just that. There was "quite an uproar from the pulpits and in the press over the scantiness of the Empire style. Timothy Dwight, a Congregationalist minister and president of Yale College, [penned in a 1811 pamphlet,] "A young lady dressed a' la Greque (or Grecian style, meant to emulate Grecian statuary) in a New England winter violates alike good sense, correct taste, sound morals, and the duty of self-preservation." From Tidings from the 18th Century, by Beth Gilgun.

The 1790s are a bit later a time period than most of you are writing, but if any of you have a good reference for this time period in regards to fashion (particularly New England/Boston), I'd appreciate a mention. I've just tracked down Janet Arnold's Patterns of History (1660-1860). It's always a joy to find our library carries a research book, and they do have this one. Another I will track down is Fabric of Society: A Century of People and Their Clothes, 1770-1870, by Jane Tozer and Sarah Levitt.

Anyone read either of those? Do you have another indispensable resources for the period to share? I'd love to add to my resource collection!